Students Meet Internationally through Language Education
Summary
Students Meet Internationally through Language Education (SMILE) is a project that focuses on collaborative classes between schools overseas and Japanese schools, from preparation through reflection. A SMILE Coordinator will support teachers in matching up schools, arranging meetings, and conducting each series of activities using teaching materials and resources developed by the Language Learning Studio, as well as preparation, review, and evaluation systems, and ICT programs that connect students and teachers.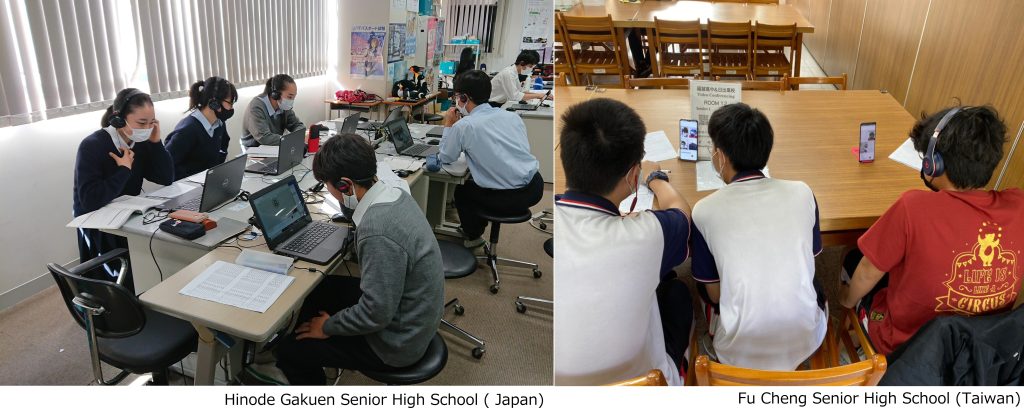 Model plan

Implementation schools
Plotted are schools that have implemented the SMILE Project between FY2020 and FY2023.
Yellow: Elementary school
Green: Junior High School
Blue: High school
Purple: Universitiy
*There are several participating schools in major cities such as Tokyo, Bangkok, Jakarta, and Yogyakarta. Please enlarge the map to confirm.
Examples and Interviews